Moving to Portland OR with Handy Haulers Moving & Storage
Handy Haulers Moving will ensure a smooth and secure removal for your new place in a supervised manner without delays for many reasons. The most important issue affecting our victims and their families during any pandemic is your safety and comfort. Our Portland movers have complete knowledge of the details and movements as outlined by CDC guidelines. We possess 25 years of experience supplying household moves and office moves to Portland and even vehicles. All of our customers should have Moving Services. Our goal is to assist. You could make the process easier, I'm my brother-in-law. Please contact us now!
Stress-free moving process including complete pack and load from start to finish, Truck Included
Our Professional Movers Pack your stuff, Load and Unload your truck, and even offer unpacking services.
Facilitating commercial moves of all sizes, large or small, corporate to family-owned business.
FULLY-LICENSED FULL-SERVICE MOVING COMPANY SPECIALIZING IN RESIDENTIAL & COMMERCIAL MOVING SERVICES, LONG-DISTANCE MOVES, PACKING/UNPACKING, ASSEMBLY, PODS, STORAGE UNITS, ABF TRAILERS, FORECLOSURES, SHORT SALES, AND MORE!
Moving Company in Portland, Oregon and Surrounding Metro Area from Vancouver to Salem
GUARANTEED STRESS-FREE MOVING EXPERIENCE
We started this business with 
Buy Moving Leads
 and the customer in mind. Our rich experience has left us with the knowledge that making a move is a stressful time for any family. The goal of our company ensures customer satisfaction, ensuring we provide a service that promotes a smooth transition with safe and efficient assistance that will alleviate all your stress.
HIRING LOCAL MOVERS IS BETTER THAN DIY
On the surface, it might seem like a DIY move is a better idea than hiring professional moving services in Portland. A lot of people think so and end up learning the hard way that hiring local movers is usually the best way to go.
How can that be? If you skip the moving companies and turn friends or relatives into movers, you can save a few hundred dollars.
That may be so, but you can lose a few thousand if you follow that path. For starters, your friends and relatives are not professional movers. That means that they probably have no training or experience in moving. Well, how hard could it be? Moving boxes doesn't seem like the most difficult task in the world.

Prevents injury and damages
Movers are taught how to properly lift and move boxes to reduce strain and shock on their bodies. They also have the equipment to complement their training and experience. You risk putting the people you love in danger when you enlist their help as DIY movers.
All legitimate and professional moving companies in Portland have insurance. They do this for two main reasons: to protect their movers and to protect themselves against damage to the the items being moved. Your insurance doesn't cover your DIY movers and you'll have to fork out a pretty sum paying for any injuries that could occur during the moving process.
Furthermore, if your DIY movers break anything, or cause damage to your stuff during the move, the only person that will be responsible for replacing and fixing everything will be yourself. Why risk thousands when you can pay a few hundred to avoid it?

Not only do our Portland movers offer peace of mind, but they also ease the stresses associated with moves.
Moves of any size bring a certain degree of stress to a person's life. There's the task of packing everything up, making sure they all fit into the moving vehicle, getting unpacked, resettling, all while trying to continue normal life with as few disturbances as possible from having to move.
Our team in Portland takes care of all aspects of the move, down to the smallest details that you wouldn't even think of. All you have to do is provide us with the necessary details, such as your Portland address, contact details, date of move, number of rooms, and delivery locations. We'll work out the rest!

It's always a good thing when family and friends can come together to help each other in a time of need. We applaud yours for being available to help with your move, but let's face reality. You're more likely to be satisfied with a job completed by a Portland moving company than anything you wonderful folk could muster together.
Why not avoid the hassle and potential for disaster, and opt for a Portland company with a track record of excellence and customer satisfaction? The Handy Haulers has extensive knowledge in moving everything from a pin to an anchor, along with the background of positive customer reports in Portland and around the country, to substantiate our claims.
We welcome you to join our moving family in Portland and work with movers you can trust. There's no job too big or small for our expert movers and coordinators to execute.
When the time comes for your next move in Portland, you know who to call: The Handy Haulers Moving Company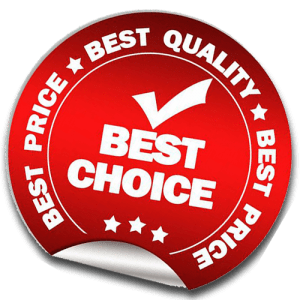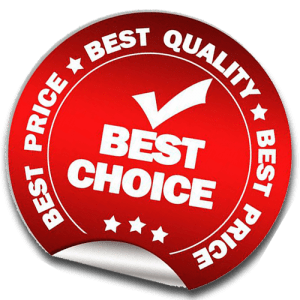 Get your move where you want it
MOVING COMPANY IN PORTLAND, OREGON AND SURROUNDING METRO AREA FROM VANCOUVER TO SALEM

ANY MOVING JOB, BIG OR SMALL
Whether you need furniture moved in your existing home or need the entire residence relocated, Handy Haulers Portland movers can handle any size moving job. If you are moving to Oregon, see what we can do for you.

Handy Haulers is a locally owned and operated moving company based in the Portland, Oregon, and metro areas. We work with local movers who know the area and thus can provide better service to those seeking to move in or out of the Greater Portland area.
OUR GOAL IS TO PROVIDE A TEAM OF PORTLAND MOVERS COMMITTED TO MAKING YOUR MOVE A SUCCESS!

We provide quality moving professionals that are fully uniform and always committed to making your move a safe and efficient experience. The stresses of moving should not be placed on your shoulders. Our moving experience will leave you feeling stress-free and relaxed.
For the best moving services in Portland, contact us AT 888-256-7182.

We are a Portland-based company with Portland-bred workers. All our movers in Portland are not only properly trained on moving furniture and other local moving services, but they are also fully background checked.
We understand the importance of feeling safe around your movers, especially if you are in a home with valuable items. Trust us, we've heard the horror stories customers have experienced with other Portland moving companies and we go the extra mile to sift through all applicants before they become movers under our company.
Our local movers are professionals and provide outstanding service no matter the task. Work with a Portland moving company you can trust.

Which other company in the Portland area can guarantee the most affordable rates for the quality of service we provide? Handy Haulers Moving does all the lifting and takes the stress out of the moving process for a bargain!
Considering making the move with us? Request a free quote today and learn more about your options by speaking to one of our earnest team members!

Our unpacking services are also optional, but many customers have found them to be a great help when trying to get their business back on track or when trying to get an entire home back in order.
Our team of movers is ready to listen to you, just tell them what goes where and they will do their best to make your moving service as productive as possible.
Moving is a process. It isn't rocket science, but it's surely more than simply putting some stuff in boxes and putting them in a truck. That's why people look towards professional moving companies for their service in Portland and other parts of the country.
Firstly, a move requires planning. It doesn't matter if it's a small apartment or a massive industrial complex. For a move to be efficient and incident-free, there must be some sort of aforethought. This is where our Customer Care Representatives come in. Our courteous representatives will help with booking a date for your move and will answer all general questions you may have. 
You will also be required to provide general information besides your address and date of move, such as how many bedrooms, for residential moves, or if you'll require employee moving services if your next move is for your company. If your move is long-distance or international, the planning aspect will require more detail. From there, you will be put in contact with a Move Specialist/Coordinator to finalize the planning aspect of your move.
Before any furniture or belongings are moved out of your home or business, the Move Specialist/Coordinator assigned to you will conduct an inspection/walk-through. This is the final stage of the moving plan and will dictate which movers do what.
The inspection/walk-through is crucial because it helps the movers determine which furniture and belongings should be removed first and what may require disassembly before being removed.
This stage is optional since some customers prefer to pack their belongings themselves, then simply have the movers load them into the truck. In some instances, the task is simply overwhelming, however, our Portland movers can make quick work of whatever task.
This service is inclusive of all the packing supplies and materials required to secure your belongings in place. We also have the materials required for specialty items such as gun safes, pianos, hot tubs, pool tables, and so on, so you don't have to worry about how we'll move those.
Loading and Unloading moving boxes can take a huge strain on the body if you don't use proper techniques or have the equipment to ease the load. Why do the heavy lifting when you can call Portland movers to do the job?
Our movers in Portland are properly trained at moving furniture, appliances, and other heavy objects as a team and do a great job at executing every moving plan we've thrown at them so far.
Our unpacking services are also optional, but many customers have found them to be a great help when trying to get their business back on track or when trying to get an entire home back in order.
Our team of movers is ready to listen to you, just tell them what goes where and they will do their best to make your moving service as productive as possible.
MORE THAN JUST A MOVING COMPANY
Handy Haulers Moving is more than just a moving company. We offer several other moving services including:

Full-service moving services
Make your next move a worry-free experience by opting for our full-service moving option. We handle creating the moving plan and tackling whatever challenges to make an otherwise stressful experience a breeze. Our moving team comes with all the moving supplies plus the moving truck and you'll never have to lift a finger.

Why live or work amongst clutter when you can benefit from our sophisticated storage solutions? Our storage team is at the ready to put any house, apartment, office, or business into storage at a moment's notice.
Your Portland storage unit awaits you, make the call.

Getting a headache just thinking about what goes where? What if a team showed up and did all of that for you? Our packing services include access to packing supplies such as boxes, tape, cushioning materials, and other packing materials you've probably never thought of.
Tell us the move date and we'll take it from there!
We also offer packing services to your storage unit so you'll never have to think twice about it!

Got a bunch of junk lying around after packing, or before moving into a space? Leave the junk hauling to the experts at this Portland moving company.
We've got you covered!
Introducing PODS- Perfect for even the smallest moves
Moving companies offer different size moving trucks to their customers for two main reasons:
If the truck is too big, its contents get tossed around more and are more likely to get damaged during transit.
If the truck is too small, movers will be forced to stack your belongings which makes loading and unloading more riskIER than it needs to be. This can also lead to damage, and worse, injury.
PODS moving containers come in three sizes, small, medium, and large.
The smallest container is ideal for one-bedroom apartments/studios of 500 sq ft or less, perfect for single persons and college students. They are roughly the size of a 10′ truck, or 5 'x 10' storage unit.
Medium PODs are about the size of a 15′ truck or 10′ x 10′ storage unit. They can comfortably move a one-bedroom house, of 500-800 sq ft, or about 2-3 rooms.
The largest PODs can move homes of up to 1200 sq ft or 2 bedrooms. They're comparable to a 20′ truck or 10′ x 15′ storage unit.
Unlike traditional moving units, PODs offer you improved construction, boasting a sturdy steel frame, coupled with high-tech, impact-and-resistant polymer wall panels/aluminum-plated wooden sheets. Built-in tie rings ensure your belongings are held in place during the move.
These new-and-improved moving containers are fitted with roll-up doors which require less space to open, and ground-level access removing the need for ramps and too much lifting. There's also the fact that you get your own lock and key which means you control who has access to its contents.
PODs containers also double as storage units you can pack yourself at home, and have brought to our storage facility in Portland!
Find out how you can access PODs in Portland for your next move by calling us at 833-256-7182!
Get your move where you want it
Our movers in Portland are more than happy to assist you with your moving storage needs.
Everyone encounters clutter at some point in their lives, whether they run a business or have a home here in Portland. Sometimes it's because we buy things we don't need and end up having nowhere to put them. Other times, it's because we grow out of using some of the things we love, but have a hard time throwing them away.
For businesses, clutter can come from documents, archives, equipment, and even seasonal decorations, for instance, a Christmas tree, or Halloween decorations. Clutter has no place in a business that wishes to run efficiently. Think about all those offices you've been to with stacks of boxes and old documents, and how long it must have taken for them to complete a task. It's pure chaos.
The solution to this would, of course, be optimizing your storage. Ideally, this would take place in your Portland home or office. Sometimes, however, it's not possible, due to certain limitations, like simply having no more room.
Moving storage is one of our services that can help you declutter your home or office in the Portland area. Here, a team of movers works together to bring all your extra stuff to our moving storage facility in Portland.
At this state-of-the-art facility, your documents, heirlooms, equipment, furniture, or whatever you required moving storage services for are completely safe, and under the guard of 24 hr surveillance. These items may be stored as long as necessary, whether short-term or long-term, at our Portland facility.
And, when it's time for them to return to your home or office, our movers are there to clear your moving storage unit out and bring everything to a pre-disclosed location.
Accessing our moving storage services is as easy as picking up the phone and making the call. Our team in Portland is available to assist you with any queries regarding moving storage in the Portland area and can set up an appointment today!
CHAMPION AMONG PORTLAND MOVING COMPANIES
The Handy Haulers have cemented itself as champions in the local moving industry in Portland with the best movers for in-state and long-distance moving needs. Our team consists of dedicated movers in Portland committed to the moving services you require. Whether you need to move a small family-owned business or decide it's time to get a new home, there are movers in Portland you can trust for the job.
To learn more about the services offered in Portland metro area and surrounding, contact our team at 833-256-7182. We're here to serve you.
WHY CHOOSE US AS YOUR LOCAL MOVERS?
Jeremy & his team were great! They assessed what needed to be packed & got right to work. They were efficient, on time and careful, hard-working, and personable. We highly recommend this service moving in the Portland area. Purchase Overview This customer purchased 1 item on March 29 for $805.95 at Handy Haulers Moving LLC.
Team of movers were on time, professional, and fast. Packed up dishes and various odds and ends. Loading and unloading were done before I knew it. Start to finish, their services took less than 4 hours. They even took my picture in front of my first house! Absolutely thrilled with Handy Haulers services in Portland.
These guys were amazing! They were professional, courteous, and very receptive to hearing our needs and shifting gears. They are hard workers with exceptional with moving skills. My husband and I are incredibly satisfied with their service and recommend them highly. Great job!